self-developed

Own design, with independent intellectual property rights of high-end solar energy production equipment

99.8%

The finished product yield is high

Turn-Key

HDT high efficiency heterojunction solar cell line equipment engineering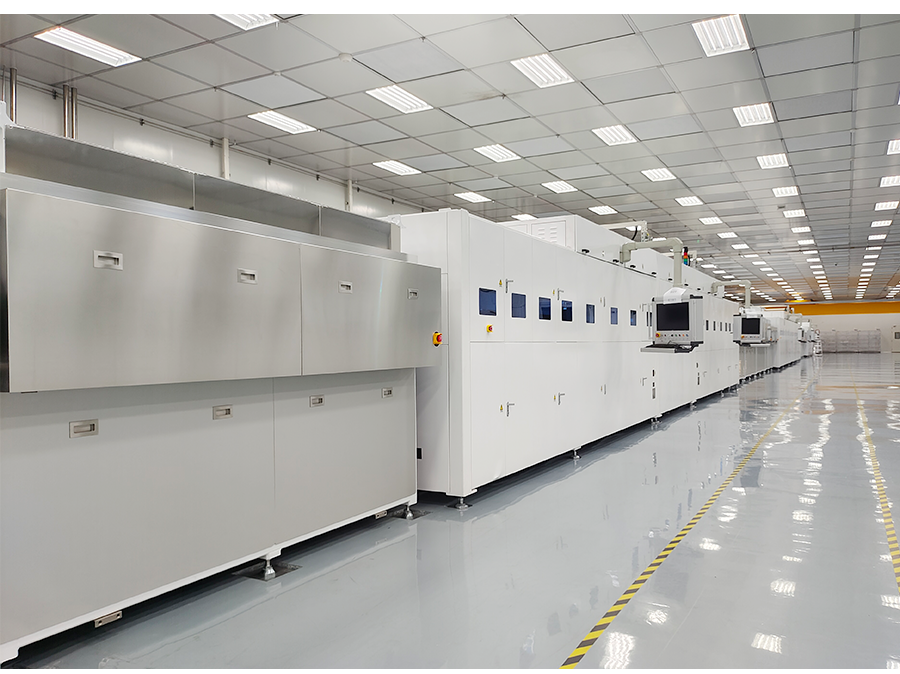 Innovated Stable & High Yield PECVD Equipment
The proprietary high-end PECVD equipment designed and developed by Gold Stone is featured by its high capacity, stable operation, continuous batch production, and stable repeatability. Gold Stone's high-end PECVD equipment adopts a unique RF electrode design with adjustable RF electrode gap, low RF power ignition and stability, realizing good carrier temperature uniformity and thickness uniformity of the film deposited. The process window is wide, and after low-power film passivation, the minority carrier lifetime of crystalline silicon can be close to its intrinsic lifetime.
Independently Developed Stable & High-Yield PVD Equipment
Gold Stone independently developed double-sided deposition PVD equipment with rotary target, which improved the target utilization rate up to 80% and reduced the maintenance time by 40%. Gold Stone's PVD equipment uses a unique cathode target design, resulting in stable and repeatable sputtering process. The uptime of the equipment is over 90% and its through-put is over 3000 wafers per hour. The pre-heat chamber and the deposition chamber are all equipped with in-situ heating element that can heat substrate up to 200ºC during TCO thin film deposition. The film thickness variation is controlled within 5%.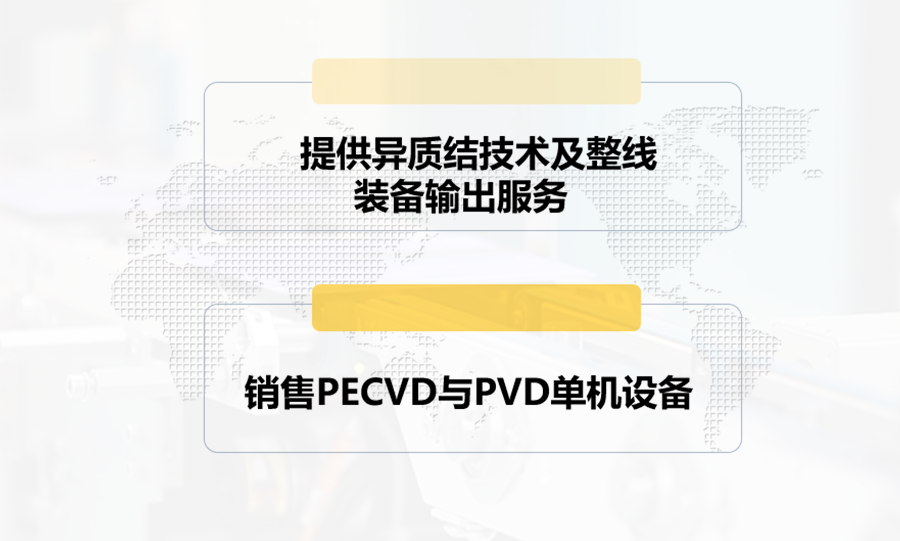 Concise Layout of Production Line and High ROI
In addition to the stable equipment performance, simple operation, low maintenance costs and many other advantages of the above mentioned product processing technology, taking the customer's need into account, Gold Stone design the overall layout of the production line by making the production management design more reasonable, spatial distribution more reasonable and concise, so as to bring the customers higher ROI. Besides, our delivery is fast enough to deliver a turnkey within 180 days. Our service can be tailored to customers, according to customer requirements for customized production line design, planning, and integration. With our large service capacity and adequate technical staff, Gold Stone is able to complete rapid installation, commissioning, mass production for our customers.
Do you want to buy this product?
We have a trusted partner in the world, welcome to contact us.
contact us